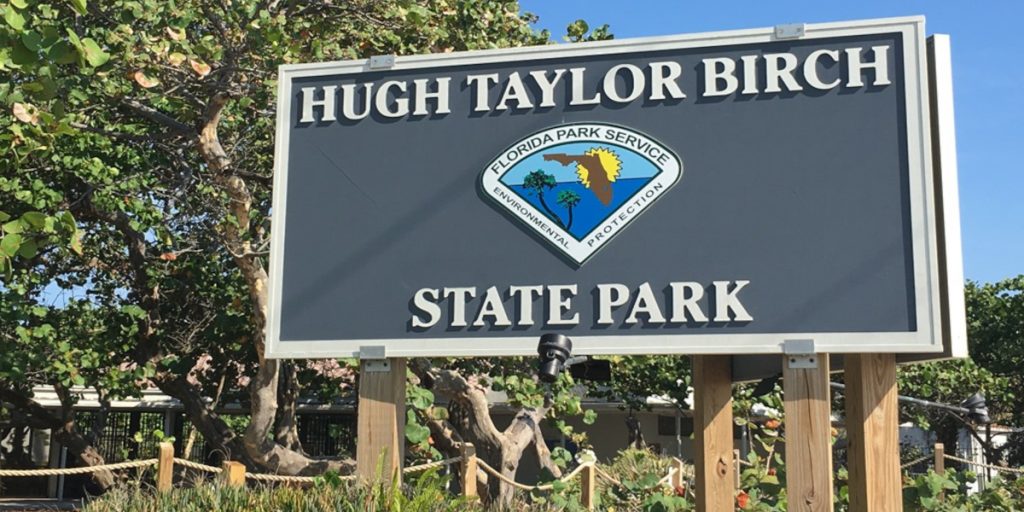 Hugh Taylor Birch State Park Event – Sunday November 12, 2023
Introduction:
This past Sunday, November 12, 2023, marked a memorable day for the Parrot Amateur Radio Club as they hosted an exceptional Parks on the Air (POTA) event at Hugh Taylor Birch State Park in Ft. Lauderdale, Florida. With 39 successful contacts between HF and FT8, perfect weather, and a spread of delectable treats, the club created an atmosphere of camaraderie that attracted curious visitors from around the park. In this blog post, we'll delve into the highlights of this vibrant event that brought together both seasoned radio enthusiasts and intrigued onlookers.
Making Waves on the Airwaves: The Parrot Amateur Radio Club showcased our expertise by establishing a remarkable 39 contacts during the POTA event. Utilizing both High Frequency (HF) bands and the digital mode FT8, club members engaged in conversations with fellow radio aficionados from near and far. The airwaves resonated with the buzz of communication, creating an exciting backdrop for the day's activities.
Weather Fit for Radio Royalty:
Nature smiled upon the event, providing a delightful mid-80s temperature with a gentle breeze that wafted through the air. The ideal weather not only made the outdoor setting comfortable for the radio enthusiasts but also added an extra layer of enjoyment to the overall experience.
Feast Fit for Radiant Gatherings:
No successful POTA event is complete without good food, and the Parrot Amateur Radio Club took this to heart. Hamburgers, hotdogs, and chicken sandwiches sizzled on grills, tempting taste buds and providing sustenance for the day's activities complemented by an array of sides, drinks, and delectable desserts. The delicious spread not only fueled the participants but also added a touch of festivity to the event.
A Gathering of the Curious:
The Parrot Amateur Radio Club's event wasn't confined to radio enthusiasts alone; visitors from around the park stopped by to witness the spectacle. Intrigued by the radio setups and the vibrant atmosphere, they engaged in conversations with club members, learning more about the fascinating world of amateur radio. The event served as a bridge, connecting the club with the local community and fostering a spirit of curiosity and collaboration.
Community Engagement and Beyond:
Beyond the technical aspects of amateur radio, the event became a platform for community engagement. Visitors and club members alike shared stories, experiences, and a genuine passion for radio communication. The Parrot Amateur Radio Club succeeded not only in making contacts but also in building bridges within the community, leaving a positive impact on those who stopped by.
Conclusion:
The Parrot Amateur Radio Club's POTA event on November 12, 2023, stands as a testament to the power of radio communication in fostering connections and community. With a successful array of contacts, delightful weather, delicious food, and curious visitors, the event showcased the vibrant spirit of the club and the inclusive nature of amateur radio. Here's to more events that bring people together through the waves of connection!